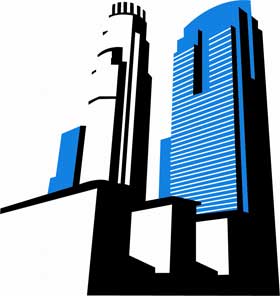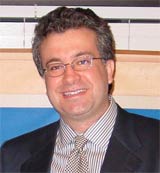 Aref "R.F." Chmaytelli, P.E. MBA
Mr. Chmaytelli is a California-registered civil engineer with over 20 years of experience in facilities engineering and construction project management. He has reviewed and supervised over 2,500 projects nationwide ranging from small residential developments to large-scale commercial and industrial facilities. He is an expert in facility due-diligence investigations and seismic risk assessments (Property Condition/Physical Needs Assessments and Probable Maximum Loss ("PML") Seismic Surveys), building systems failure investigations (including forensic engineering), and construction management. His works have also included market analysis and feasibility studies. Mr. Chmaytelli is one of the early developers of the PML reporting protocol that has been used throughout the due-diligence industry. He develops industry-leading and standard-setting practices in the field of A&E due-diligence consulting. Mr. Chmaytelli received an M.S. in structural & architectural engineering from the University of Texas, Austin and an M.B.A. from the University of California, Los Angeles. He is licensed to practice civil engineering in California.
---
Neil Morchower
Director of A&E Services Neil Morchower has over 20 years of experience in Architecture and Due-Diligence Services. Mr. Morchower's background includes involvement in many high-profile projects in the Los Angeles area including the Museum of Tolerance and the Wells Fargo Center, which consists of two high-rise towers in downtown Los Angeles. Mr. Morchower was involved in over 1,200 property condition assessments throughout the United States. Prior to joining ACI in January 2007, Mr. Morchower was the Director of A&E Services at Commercial Inspectors, LLC for the past ten years. He is familiar with many of the issues that arise in the transactions involving due-diligence services. Mr. Morchower studied architecture at the University of Cincinnati. He also holds a B.A. from Fairleigh Dickinson University in New Jersey. He is a registered architect in California.
---
Christopher Restak
Consultant Christopher Restak has over 20 years of experience in architecture and construction. He was the principal of an architectural design-build firm and the operations manager for EMG corp., a nationwide due-diligence firm. He has written and reviewed over 500 property condition analysis reports. In addition, he has presented seminars on important real estate subjects, such as construction payment remedies, construction defects and mold litigation. Mr. Restak earned his architecture degree from the Pratt Institute School of Architecture in New York and his J.D. from Penn State University. He is a registered architect in California, Pennsylvania and Maryland. He is licensed to practice law in Pennsylvania, Maryland and New York.